November 5th, 2016 | By Lance Hayes
Just in time for Christmas, all of your magical princess dreams really can come true! I'm excited to announce my role as composer and sound designer on this inventive and really fun game released by Disney and available in Toys R Us and Target across the US this holiday season.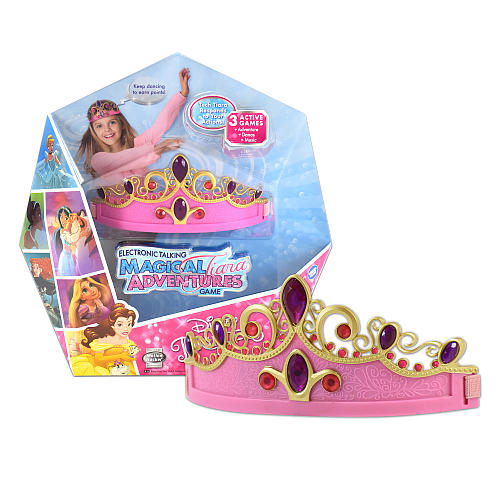 Of course we have one here and have found that it's a really fun toy that appeals to both boys and girls. You put the Tiara onto your head and it detects your motion to propel the dancing, adventure and action games. You get to play as many of the famous princesses from the Disney cannon including modern favorites like Tiana, Merida, Rapunzel, Jasmine and Ariel. There are dance party games and it's beautifully simple to use.
Working closely with Audio Director Korby Sears and the brilliant team at Forrest-Pruzan Creative was an absolute pleasure. A special shout out to the always amazing Deirdre Cross for thinking of me and putting us together.
I can say that the soundtrack was a joy to write and produce while the sound design was a challenge to create that in the end was wonderfully implemented by Korby making the game really come to life with the stellar voice over work. I hope that little princes and princesses enjoy being part of the adventure, I had a great time working on this one!