November 21st, 2013 | By Lance Hayes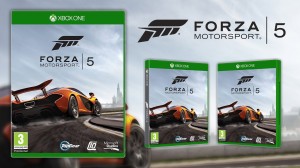 "Xbox One Is a Slice of the Future" – Rolling Stone
It's been a big month here at the studio! Three weeks ago, the long awaited Forza 4 soundtrack gets a release via Microsoft's new publishing division, Microsoft Studios Music, and just today, depending on your proximity to the International Date Line, the launch title Forza Motorsport 5 has been unleashed on the new Xbox One.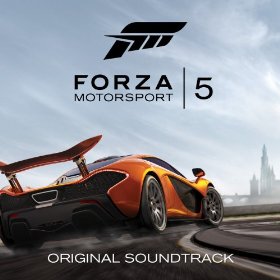 To go along with this newest addition to the Forza legacy is the soundtrack, available on day one! That's correct, the soundtrack for Forza 5 is officially available today, no kidding. The double album OST that John Broomhall and I composed for this much lauded iteration of the franchise is seeing a full release available at all of the familiar locations, iTunes, Amazon, Xbox Music and is streaming everywhere you listen to music.
This soundtrack, as noted, is a new direction for the game's music and I'm honored to have worked with Turn 10 and the amazing audio team behind Forza on this landmark installation in the Forza franchise.
Critical Response
The critics are weighing in and response to the game and the soundtrack has been very good. Polygon refers to FM5 as "Xbox One's first must-own game" and gives it "9 out of 10", while some particularly choice words about our soundtrack came in this week from the Shaun McInnis Gamespot's review: "the excellent orchestral soundtrack that makes each race feel like the climax of a James Bond movie–Forza 5 is an absolutely beautiful game full of immersive detail."
The audio overall has been called out as excellent with IGN having this to say: "The audio, however, is uniformly excellent, whether it's the chirping of tyres under brakes or the throbbing of a helicopter overhead. And the engine notes? Well, they're better than ever. Turn it up loud; that's an order."
I'm honored to work with the best of the best at Turn 10 on this franchise and to be able to pour my sweat into something that people enjoy is truly a bonus. Thanks to all the fans that enjoy Forza's music and drop by my Facebook and Twitter pages to tell me so.
Speaking of which, I've been posting additional highlights and updates on my various social network pages, so stop by for new developments.
The Bits, Pieces and Special Thanks
A special thank you to Jon Rook, our mix engineer, for his work on  this remarkable project! Countless hours went into consolidating the various elements and sessions for the OST and he really did a fantastic job pulling it all together.
Additional thanks to Mike Caviezel and Paul Lipson, who among their other tasks, delivered brilliant guitar work in game and on the OST. Great work guys! For more about the rest of the crew have a look at the article about the recording sessions and production.
Cheers!