March 3rd, 2014 | By Lance Hayes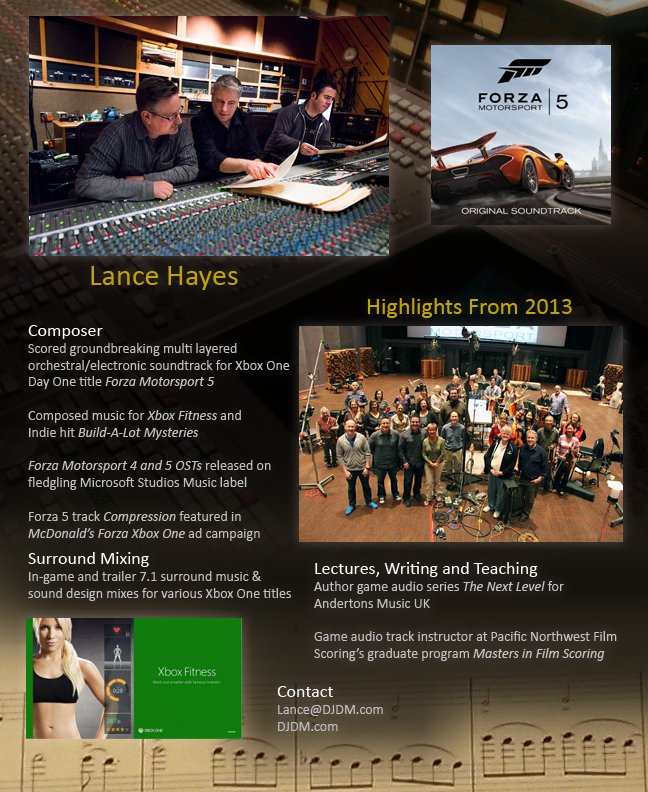 Doing a little website housecleaning and since I've been having a busy year, I wanted to consolidate some related posts into one place.
In related news my Game Developer's Conference 2014 updates are here.
Other site updates include new content on the Media and Music Page (If you want to skip the videos scroll to the bottom for music links). Also check out the newly revised Articles/Awards page as well as an updated Bio/Credits.
And finally, you may also want to check out Twitter and Facebook for more info as I'll post breaking news and asides there regularly.
Cheers!