May 5th, 2015 | By Lance Hayes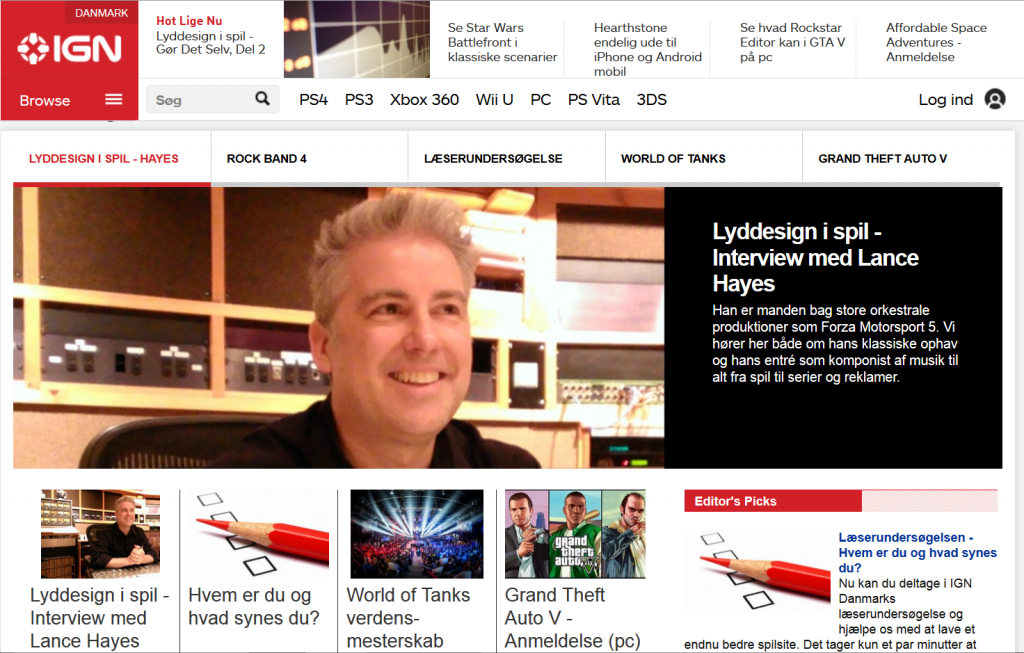 IGN Denmark Profile of Lance Hayes
The interview I did with IGN Denmark just went live, and hey, I made the front page! Interviewer Kristian West was interested in learning about my work in the studio and we talked about my background in the industry. (Some of which ties in nicely with my "A Career In Audio" talk I'm slated to give this weekend at DigiPen) We discussed the tools I use, and since he has a particular interest in Reason, we talk specifics about some of my favorite setups and how I use the Propellerhead flagship software.
I had a great time talking shop and was delighted that he selected some of my lesser known works from my indie soundtracks to showcase among the crowd favorites from the Forza series in this interview.
The entire piece is in Danish so, if you're like me, you will probably need a translator. If so, Google Translate does a reasonable job. Cheers!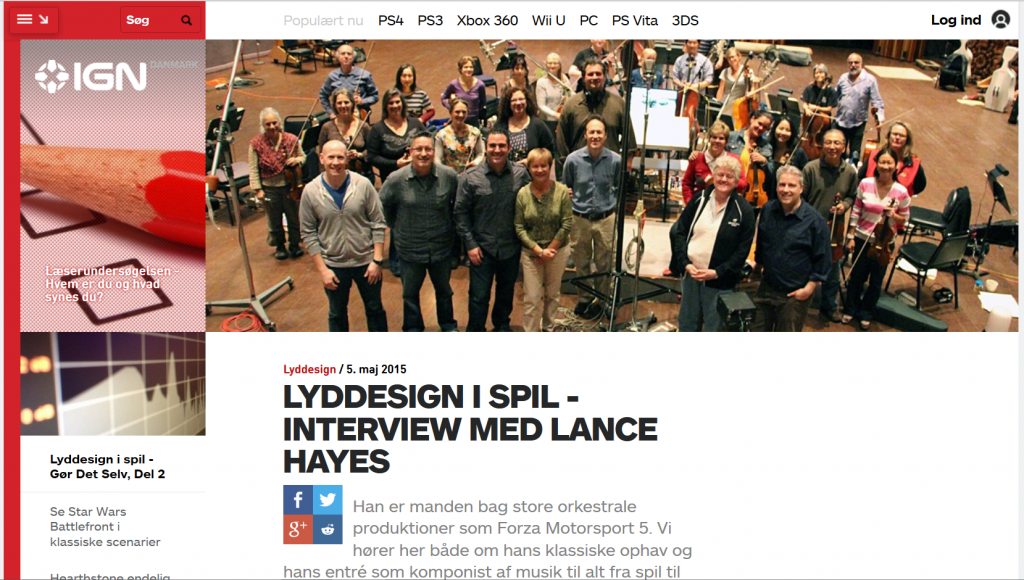 Tags:
#gameaudio
,
#gamemusic
,
Avatar Studio
,
djdm dot com music publishing
,
Forza Motorsport 5
,
Forza Music
,
IGN
,
IGN Denmark
,
Kristian West
,
Microsoft Studios
,
Skywalker Ranch
,
Sonic Fuel
,
Turn 10
Posted in
Forza
,
HipSoft
,
Media
,
Uncategorized
Comments:
No Comments »